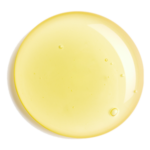 Bring Your Product Ideas to Life
Custom Capsule Consultants' scientific team brings the best practices, standards, and quality controls of the established and highly regulated food and pharmaceutical industries into the world of hemp extraction and supplement development.
GMP Manufacturing
As part of GMP requirements, we supply verified batch records and formulation records, and employ rigorous checks and balances to ensure that every product we make is consistently produced and controlled according to quality standards.
1
Accuracy is Everything
We are committed to label accuracy, and we take product integrity very seriously. We use high-performance liquid chromatography (HPLC) to perform multiple rounds of testing throughout the production cycle, as well as stability testing that determines the exact rate of ingredient degradation.
2
High Tech Lab
Our lab is equipped with a sonicator, an ultrasonic electric generator that uses sound to break down particles, stability-test formulations and create homogenous nanoemulsions that increase a product's bioavailability and homogenity. Nanoemulsions work by taking large oil droplets and breaking them down into tiny particles that can mix with water in a way that enhances the ingredient's bioavailability. This capability allows us to develop bespoke formulations and supplements that address specific needs or client requirements as well as improving product performance.
3
Innovative Products
CCC matches high quality standards with originality and innovation, and our signature development is our best-selling vegan softgel. We have also developed heat-resistant gummies that maintain integrity during shipping without refrigeration, and a brand-new concentrate technology delivery system that utilizes squeeze tubes.
4
Brands at Scale
We handle projects large and small. While we're well-equipped to handle large-scale manufacturing and production, we fulfill smaller product runs (as low as 30,000 units) compared to the typical minimum order quantity of 300,000 units. Our pricing and MOQ lowers the barrier to entry and encourages new product development from small businesses.
5
Experienced Team
We're veterans in this space. With more than 40 years of cumulative experience working with hemp-derived extracts, our team offers you science-backed intel, pharmacology and a track record of success in the supplement and hemp product spaces. Our clients have regular access to our CEO, Robert Johnson, who is a pioneer in hemp-derived supplements and product innovation.
6